Welcome to Jonathan Smith & Partners
---
Consultation | Totally Impartial Advice | 50 years Experience
Call us on:

023 8058

4644
A mortgage is probably the biggest investment we'll every make. We can arrange the best mortgage package for your circumstances. > Read More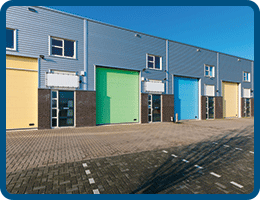 Whether you're an experienced investor, a first-time buyer or looking for a property for your business, Mortgage Next can help you. > Read More
Portfolio Landlords
Lorem ipsum dolor sit amet, consectetur adipiscing elit, sed do eiusmod tempor incididunt ut labore et dolore magna aliqua. > Read More
Quotations
We want to help you find the perfect mortgage. You can contact us thorugh our online quick quote, or complete a full quotation form here. > Read More
Latest News:
15
Sep
Loophole that lets landlords dodge buy-to-let curbs: Six in ten invest through limited companies to avoid the new rules. More and more landlords exploiting loophole in buy-to-let crackdown They are investing in properties through limited companies...
Testimonials
...May I take this opportunity to thank you and your staff for all your help - it made the whole process a lot easier and less stressful. I would not hesitate to recommend you to my friends and family...

…Thank-you for your help and reassuring advice in this matter…

…Thank you very much for all the hard work you put into our case. It was very much appreciated…

…We feel you have been the most helpful person we have ever dealt with…
If you are looking for the best available mortgage rate then Jonathan Smith & Partners will find it. As UK Mortgage Advisers we are not tied to the products of any one provider. With access to hundreds of products from most of the main mortgage lenders we are sure to find the right solution for you. Over the term of a mortgage the savings are likely to be substantial.
In addition to the main household names we will source your enquiry with regional mortgage lenders and insurance companies. Alternative Mortgages are a speciality and we have extensive knowledge of "Non-conforming Lenders". Companies such as Legal and General negotiate special mortgage deals, (not available to the public) that are frequently offered at preferential interest rates. Being Independent means we can consider each mortgage offer objectively.
As one of our clients, you will have the reassurance of professional mortgage advice and assistance throughout the mortgage process, with full PI insurance cover.
Feel free to try our Mortgage Repayment Calculator, powered by AskFinancially. It will give you an indication of minimum repayments, the total price you will pay for the mortgage and the interest you will pay: